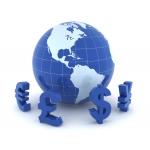 At GFI, we know every purchasing transaction has a unique set of criteria which should determine the best route to a product for the buyer.
It may be hard to believe but dealing directly with manufacturers can actually increase your overall costs.
Manufacturers are often large organisations with many different divisions and employees. This scenario can make it very difficult to get good service in respect to reaction times, deliveries and pricing if you are not a regular and or significant customer.
Without having a regular spend, it may be neither possible nor advisable to attempt to deal directly with a manufacturer. In many cases, the manufacturer may simply not allow you to open a direct trading account, and even if you can open one, you will often be subject to manufacturers end user price lists. In addition to this, if a manufacturer knows you have their equipment on site, what incentive do they have to offer their lowest price? This can also lead to scenarios that include the following:
· Possible advance payment requirements.
· Exposure to Currency Fluctuations.
· Individual freight costs.
· Labour costs from sourcing, to negotiating, buying and delivery.
· Additional bank charges.
So how can GFI help?
By utilising our network of contacts and relationships, we can obtain re-seller prices through our repeat purchasing and can often find it easier to negotiate discounts. If the manufacturer does not know the end user, they do not know the strength of their position. This gives GFI and our customers leverage on pricing.
As a "Single Source" buying option, GFI Enterprises can help cut your costs in many different areas, such as:
· Consolidation of bank charges and freight expenses.
· We can take away the need for advance payments to occasional or new vendors.
· We offer protection from currency fluctuations by quoting in your preferred currency.
· We help cut time and labour costs by assuming responsibility for; sourcing, negotiating, buying, expediting and shipping.
· Marketplace research to guarantee the best product at the best price
Does YOUR Purchasing Strategy Facilitate Maximum Efficiency?