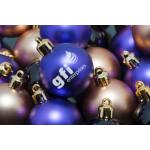 The staff at GFI Enterprises Limited, would like to wish all our business associates a very Merry Christmas and a Happy New year in 2015 when it comes.
We greatly appreciate and value the business and personal relationships we have enjoyed with clients and suppliers alike, and we look forward to enhancing these relationships, as well as making new business friends in 2015.
Thank You All
Holiday Closures
Please note that GFI Enterprises offices will close on Wednesday 24th December 2014 and will not re-open until Monday 5th January 2015.
However, all our Staff will have access to their business e-mails and will be reviewing messages on 29th, 30th and 31st December from home. This makes us available to our clients for urgent situations, but we stress that as a result of the holidays, it will be virtually impossible for us to access any goods or quotations from our suppliers throughout the European supply base.
We look forward to being of service in the New year.