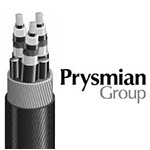 Confirming its market leadership position, Prysmian recently secured major Submarine and High Voltage cable project assignments in the United States.
Milan, October 23, 2007 - Prysmian Cables & Systems, a global leader in Power and Telecommunication Cables and Systems, will invest approximately 25 million Euro (the investment was discussed in the last HY Board of Directors meeting) to expand its manufacturing operations in the United States to produce High and Extra-High Voltage power cables by the first half of 2009. In North America, Prysmian presently has four production plants, two in the USA (Abbeville and Lexington, South Carolina) and two in Canada (St. Jean, Quebec, and Prescott, Ontario). In 2006 NA represented 17% of the total Prysmian group's sales, amounting to over 5 billion euro.
The new facility, to be located in Abbeville, South Carolina, adjacent to its existing Medium and Low Voltage power cable manufacturing facility, will consist of a state of the art Vertical Continuous Vulcanization (VCV) process housed in a 325 foot tower scheduled to begin operation within the first half of 2009. As a result of this investment, Prysmian will further reinforce its market leadership position and expand its North America product range to include Extra High Voltage Extruded power cables. As a global player, Prysmian operates several plants dedicated to High and Extra High Voltage power cables in France, Finland, South America, Italy and China.
This investment in High and Extra-High Voltage power cables will better position Prysmian to serve the North American commercial and utility markets' growing needs and support underground transmission system development in North America. Prysmian's proven ability to design, install and maintain such underground transmission networks utilizing extruded power cable at Extra High Voltage ratings, underscores this strategic investment. Prysmian's North American High Voltage customers include Commonwealth Edison, Consolidated Edison, Nevada Power, NUSCO, APS and Hydro Quebec.
In the United States, Prysmian has recently been awarded strategic projects in the Submarine power link sector including the Trans Bay cable project in California, and in the High Voltage transmission link sector the Glenbrook Cables/Middletown-Norwalk 115kV underground High Voltage cable project and part of the 24-mile Middletown-Norwalk 345kV project, which is the largest XLPE cable installation of its class in North America.