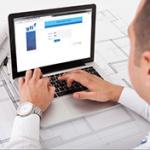 Since the GFI Enterprises Order Tracking Portal was launched at the end of 2014 we have been inundated with positive feedback from our clients around the world.
With access to Open Order and Goods in Transit Reports 24 hours a day, 7 days a week, our clients are guaranteed the most up to date information on their orders, exactly when they want it.
Buyers have instant access to open order reports, so they can keep engineers updated with the progress of their materials, which is crucial, especially during Shut-Down situations, as the buyer at this petrochemical plant discovered:
"Just a quick note to let you all know the implementation of the tracking portal by GFI was a fantastic idea.
I've been using it to provide real time updates to our end users, which helps with the scheduling of their jobs, it also saves a lot of time
Kudos to you guys, job well done."
If the Open Order Reports are a valuable expediting tool for our International buyers, then the Goods In Transit reports are proving just as popular with our clients' logistics departments:
"Thank you for giving access Web Tracking system. It is very useful for me to check and plan the shipment arrangement"
Managing Director, Alan Cardno commented, "We are delighted that the initial feedback on the system is extremely positive; customers are already seeing the benefits of being able to access vital information, 24/7, from any location globally.
We continually look at additional service benefits to our customers and incorporate them into our way of working – this is what defines us a Global Centre of Excellence in the supply of electrical & mechanical equipment, spares & materials".
If you have not received your username and password yet and would like to receive Log-In details for accessing the order tracking portal, please contact Craig Jennings.