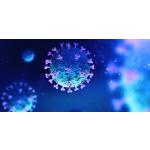 Make Your Business Covid19 Proof
Amidst the uncertainty of the Covid19 outbreak, we know it is more important than ever you receive the most reliable service and proactive engineering solutions.
We know your work must continue and operational output must stay on track, despite the challenges you are bound to face with the Covid19 outbreak. There is no doubt manufacturers everywhere will be affected and as a consequence, your required products will face longer lead times and price adjustments. 
How GFI Can Help
Thankfully this is where our 25 years of industry experience, technical expertise and market neutrality is set to benefit you greatly.
The Electrical AND Mechanical technical expertise we have at GFI allows us to source suitable alternatives for those items that will be affected by the Covid19 outbreak. This will help minimise financial risk and lead time disruptions, ultimately eliminating any delays to your normal workday schedules.
This service is just one of the value-added benefits we offer our all our customers. As well our technical assistance, our 24/7 online order tracking portal will remain active and all staff are contactable as normal.
If you have any questions or wish to discuss anything further, please do not hesitate to contact us.